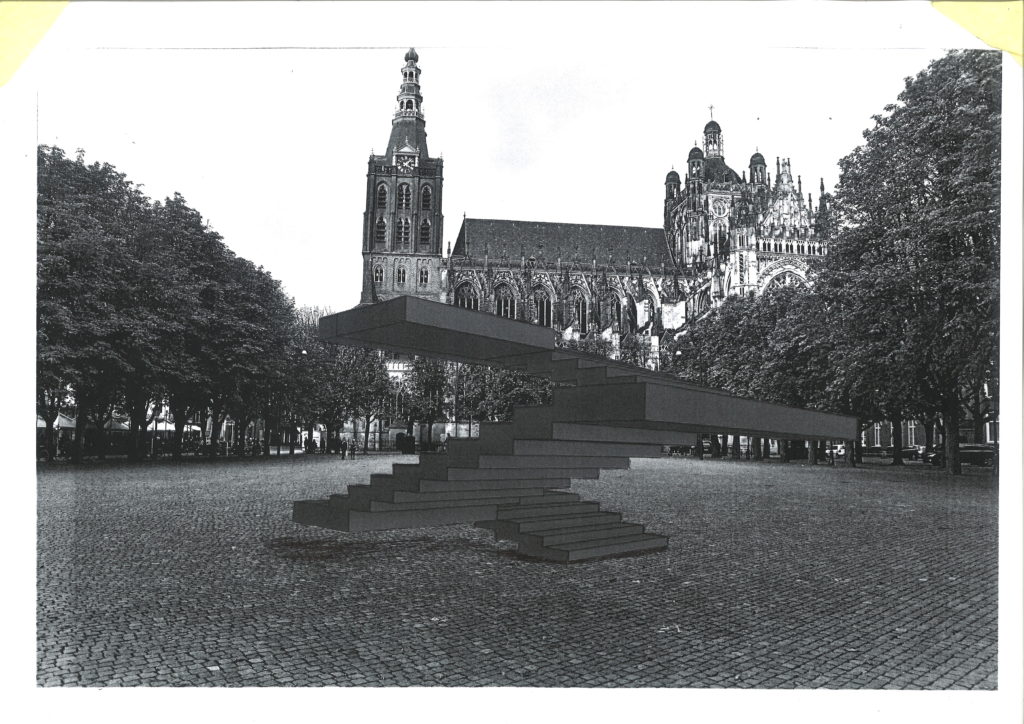 'A place to be able to be' (2018)
Three-dimensional drawing of a possible future project in Den Bosch.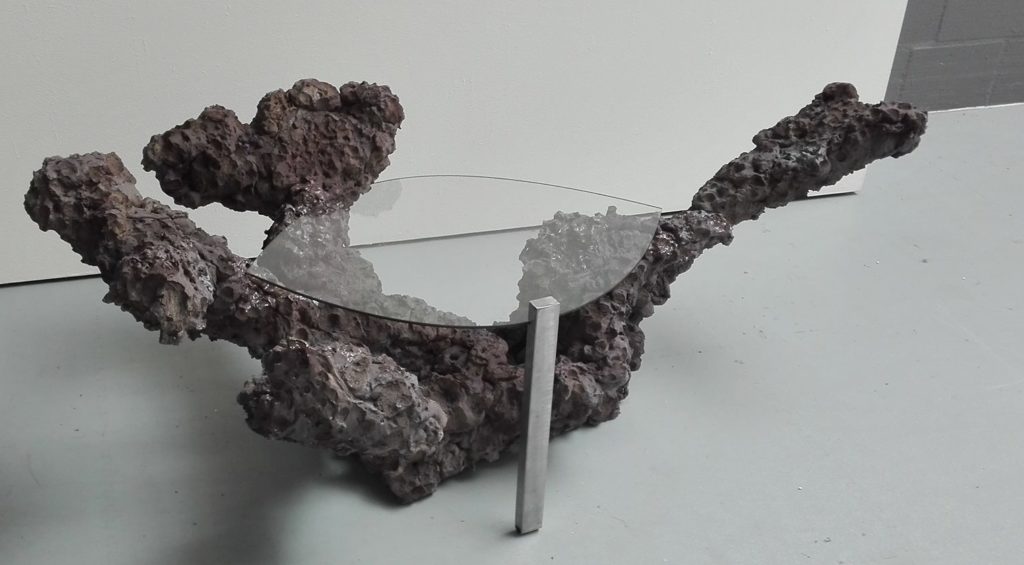 'Coral Coffeetable' (2017)
Metal, polycarbonate, polyurethane foam, spraypaint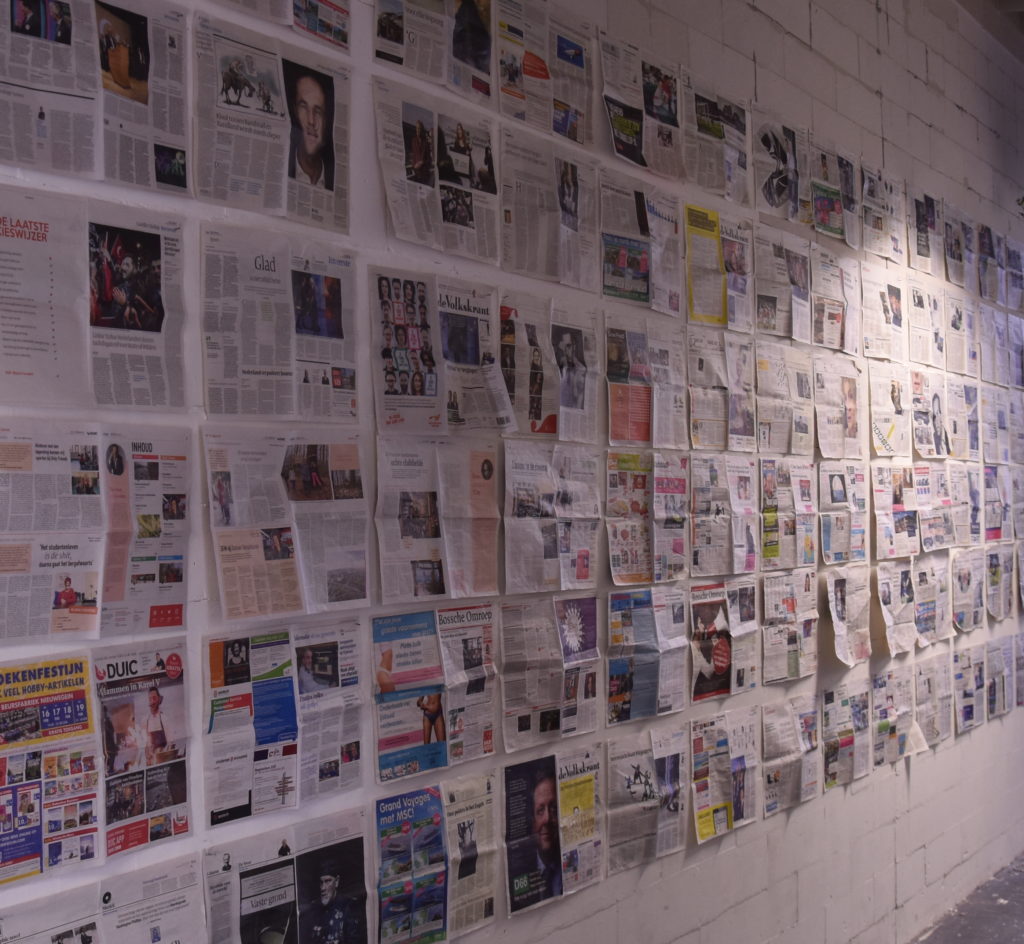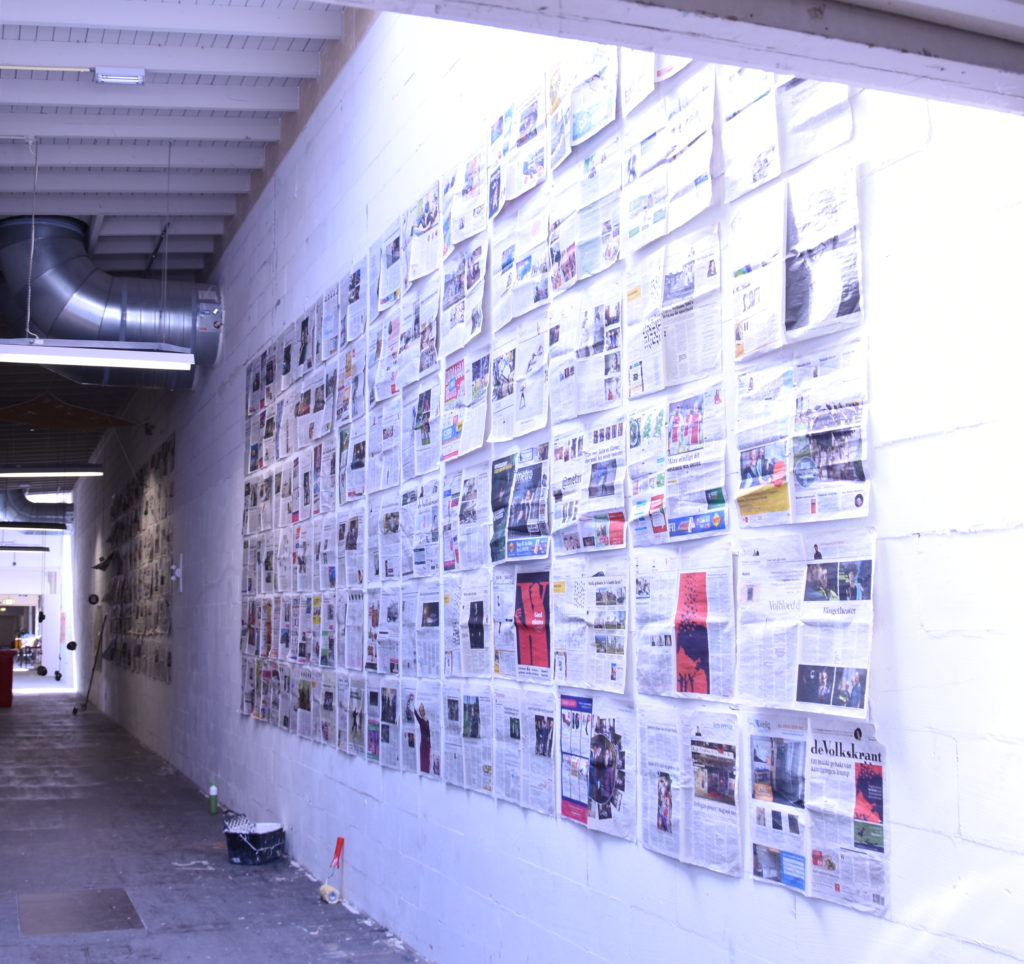 'Daily newspapers, daily moustaches' (2017)
Newspapers and a pencil
Installation made in 2017, The Netherlands, this artwork contains dutch newspapers with on each head a mustache. The work is overwhelming, because the distance you can take is only two meters. The spectator always stands 'in' the work, is standing 'in' the actuality – the actuallity which is disproved by the drawn mustaches and the way it repeats itself over and over again

'Egg boxes' (2016)
Egg boxes
The temperature in the building and the people passing through the space cause movement in the air, which affects the movement of the installation made out of egg boxes.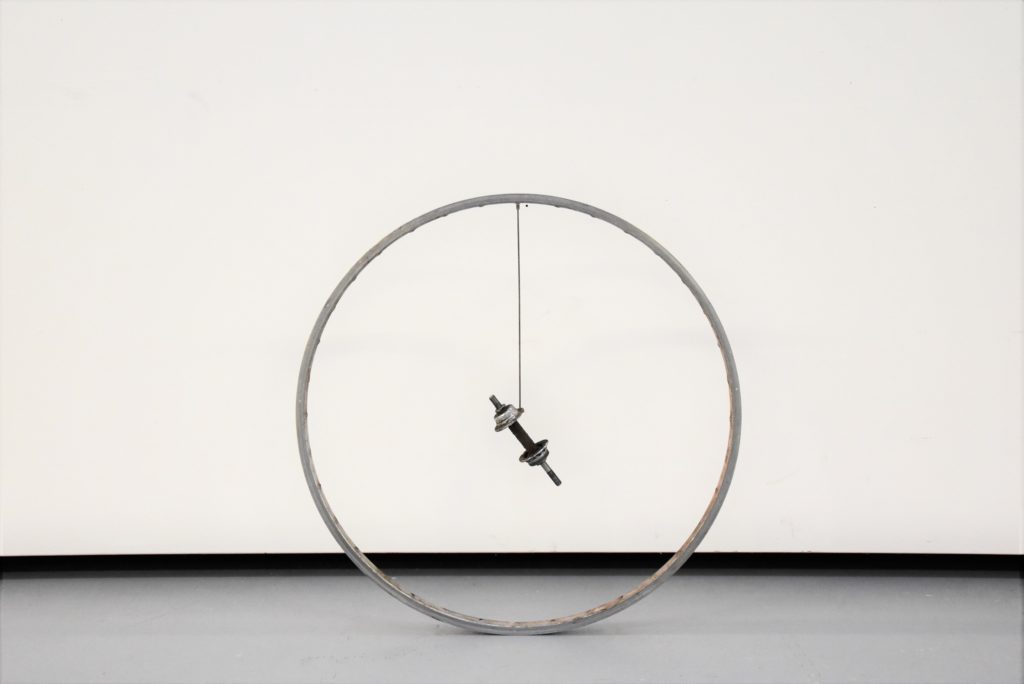 Untitled (2016)
Untitled (2016)
These ceramic objects are used as candles these days.