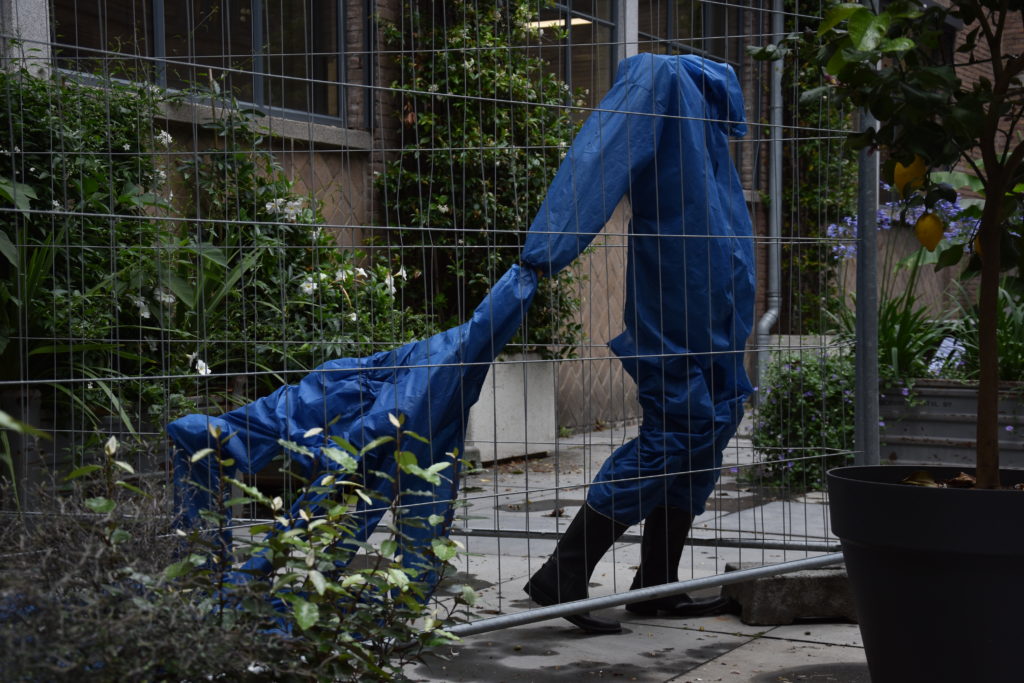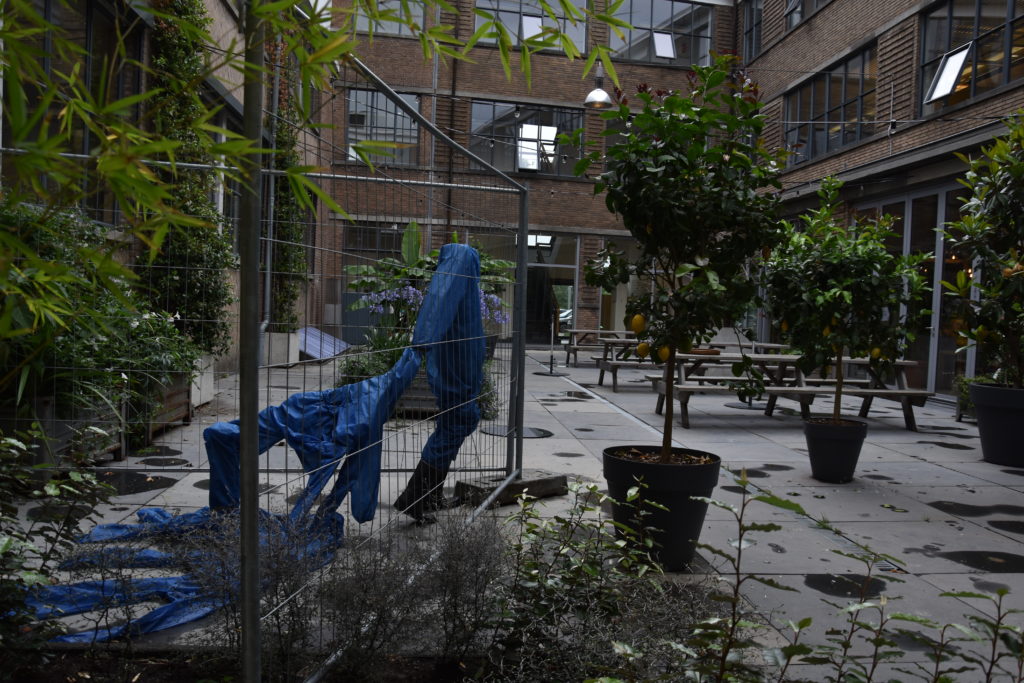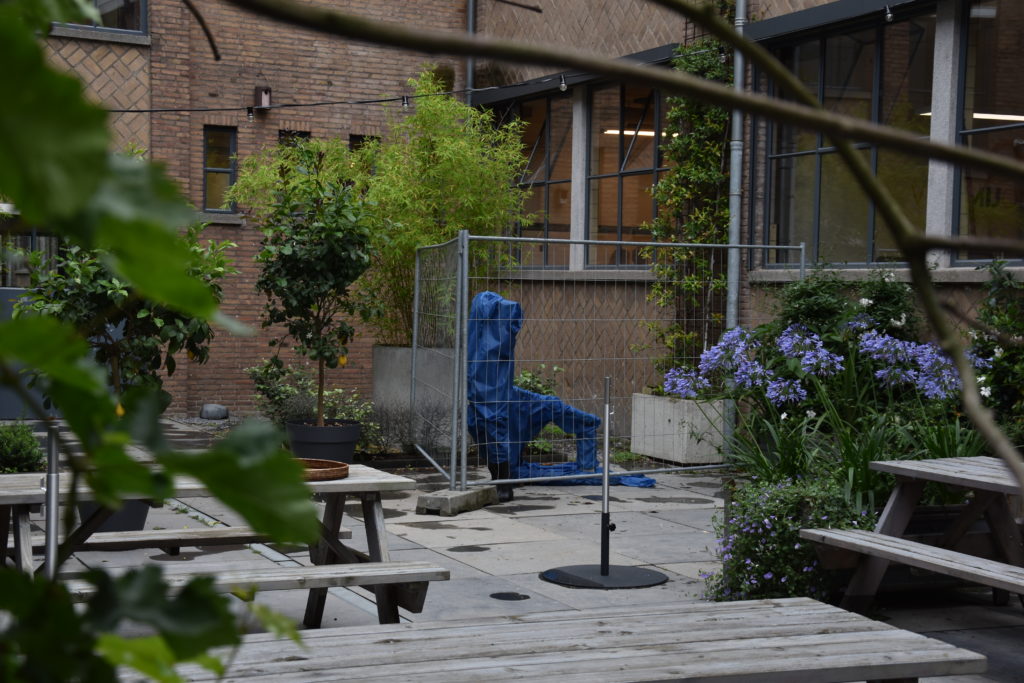 Untitled
Material: wood and suits
NOW EXHIBITED AT THE GRUYTER FACTORY – DEN BOSCH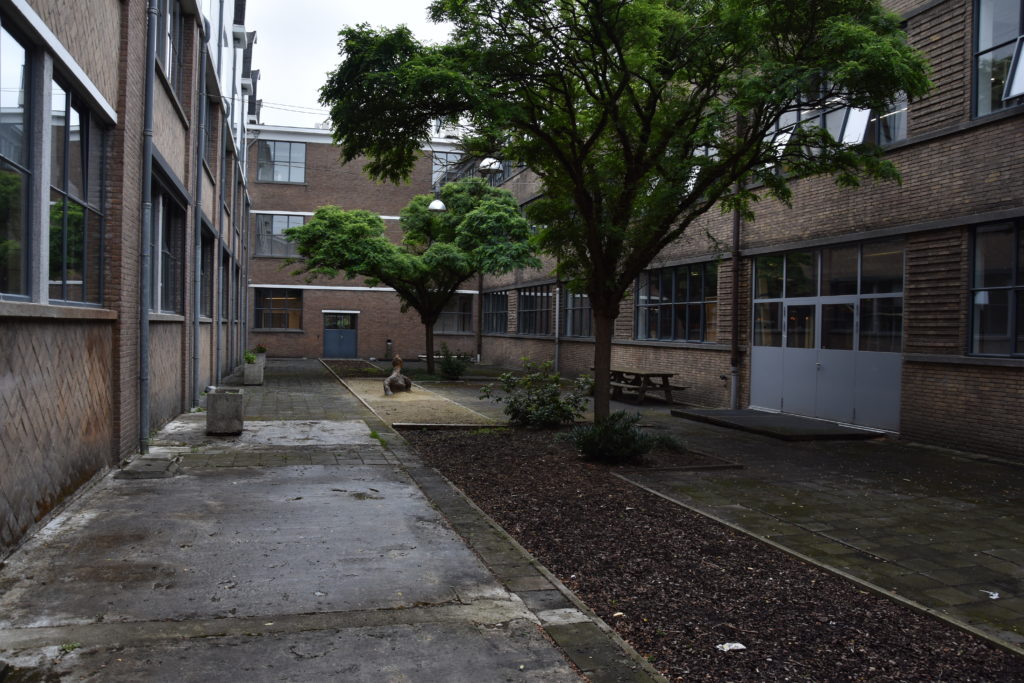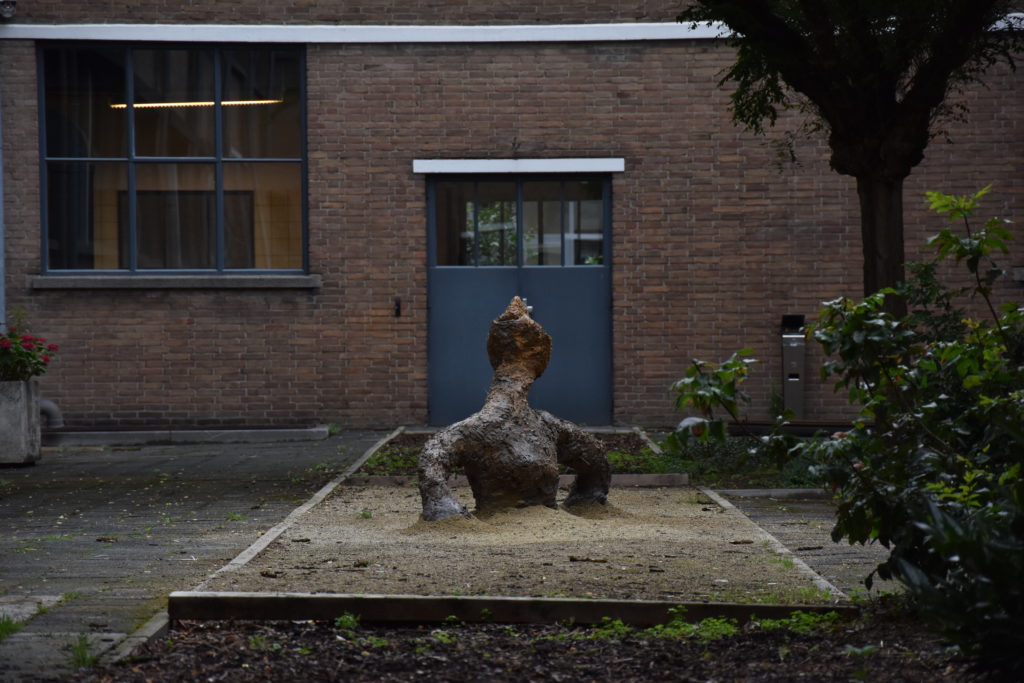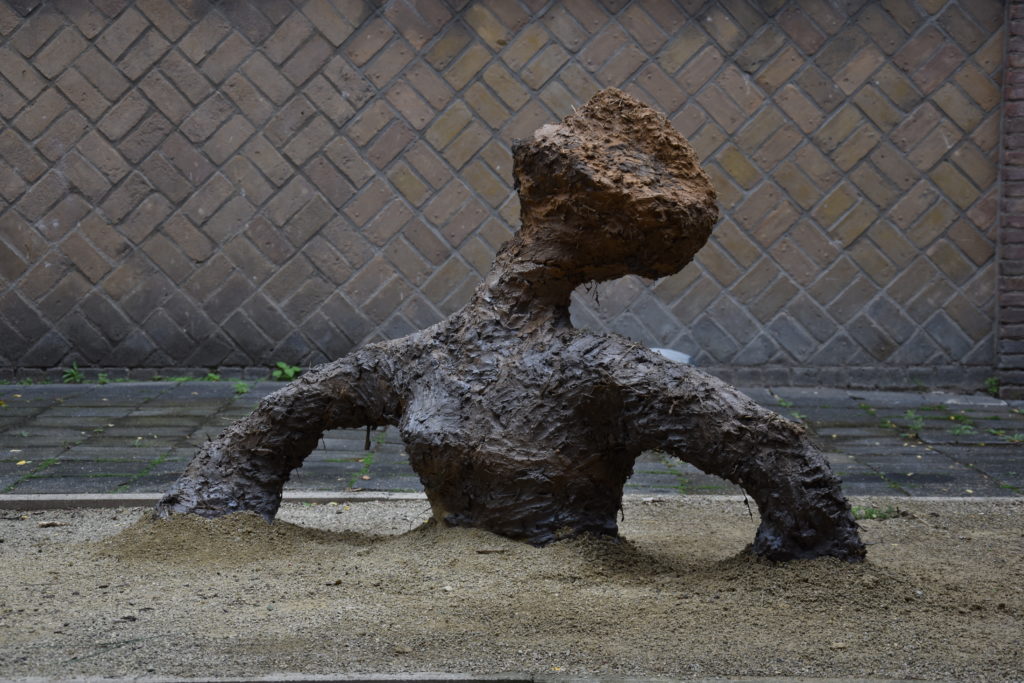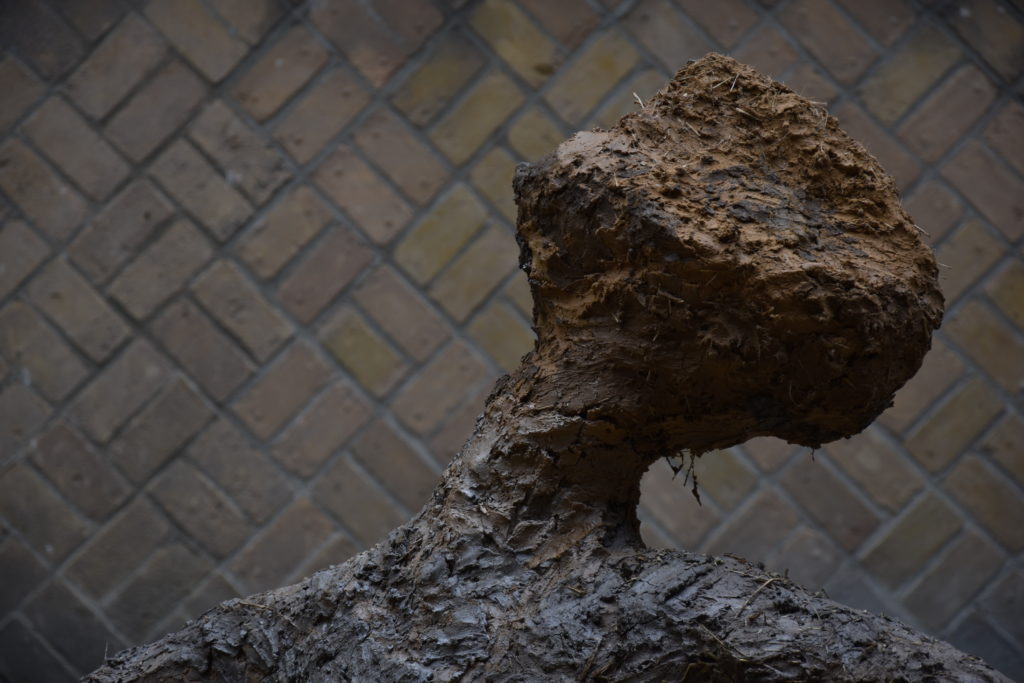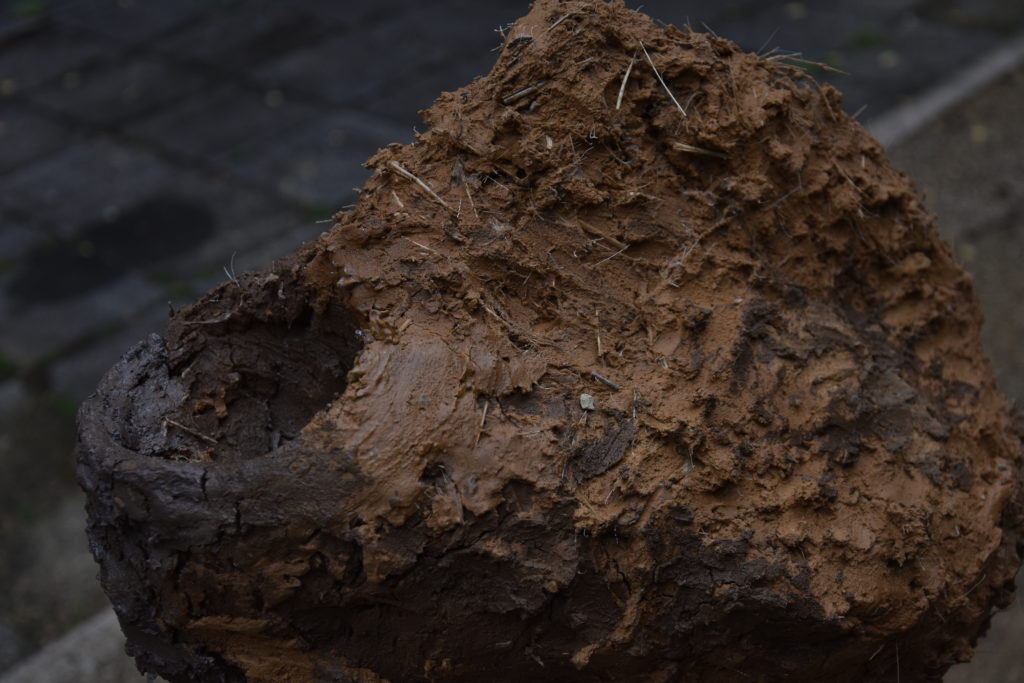 'Loam sculpture 1'
NOW EXHIBITED AT THE GRUYTER FACTORY – DEN BOSCH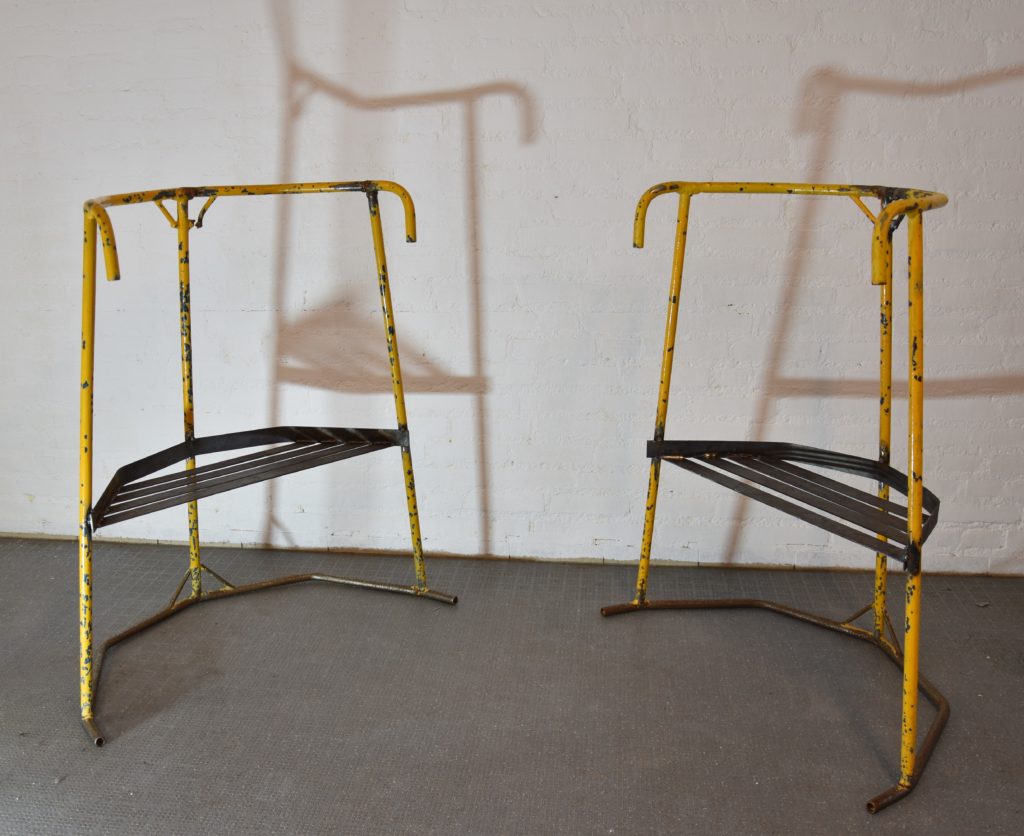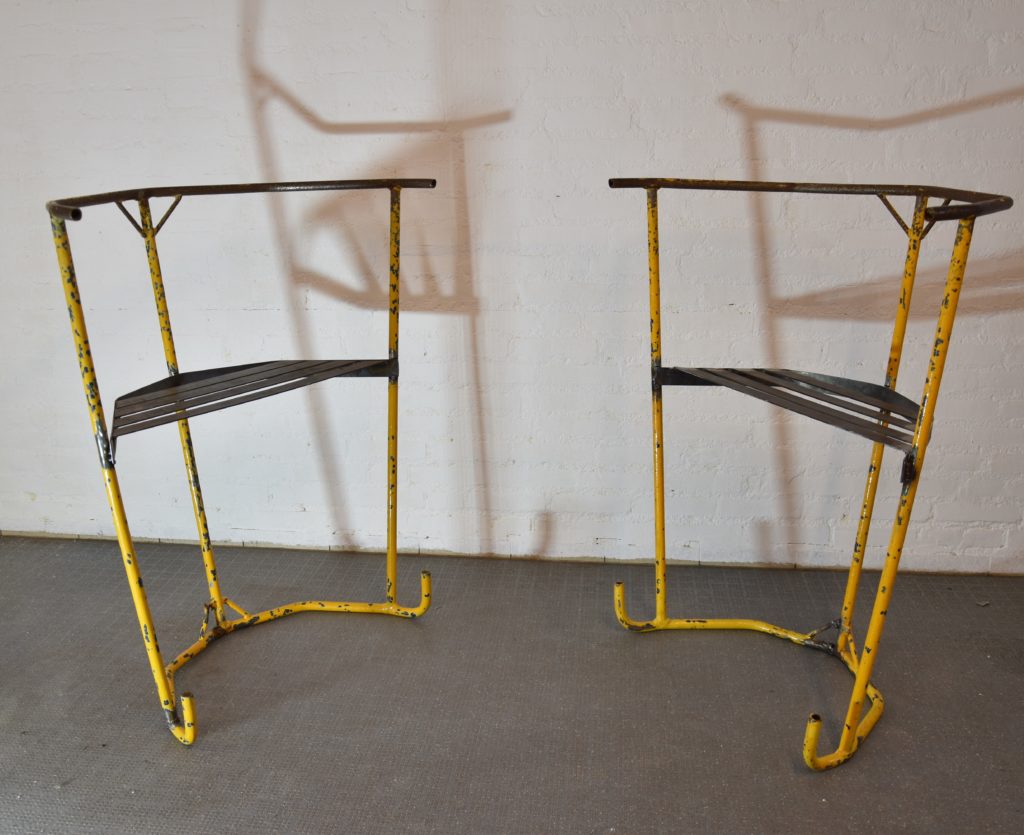 'For the four of us'
These two reused products can now be used as chairs.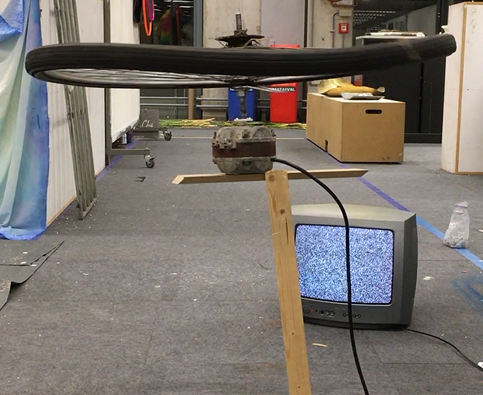 Untitled
When I experimented with images you can forget time. The white snow on the television and a bycicle tire that keeps spinning on an electric motor. See the video of the spinning tire here.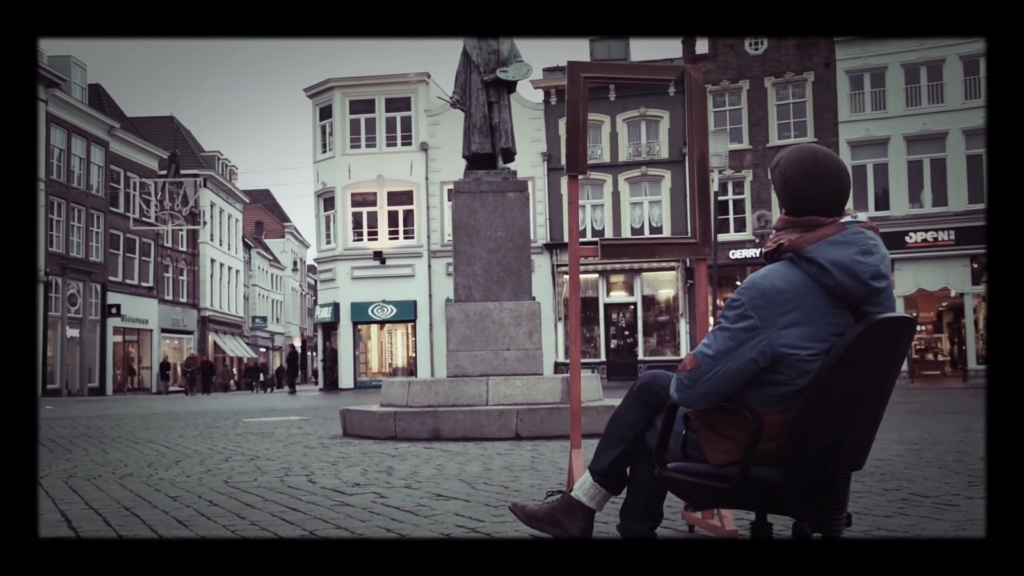 'Picture a frame'
This work I made in 2017 was made to show people the city again. It's a movable frame that focussed on everything we pass by without seeing in our hasty lives.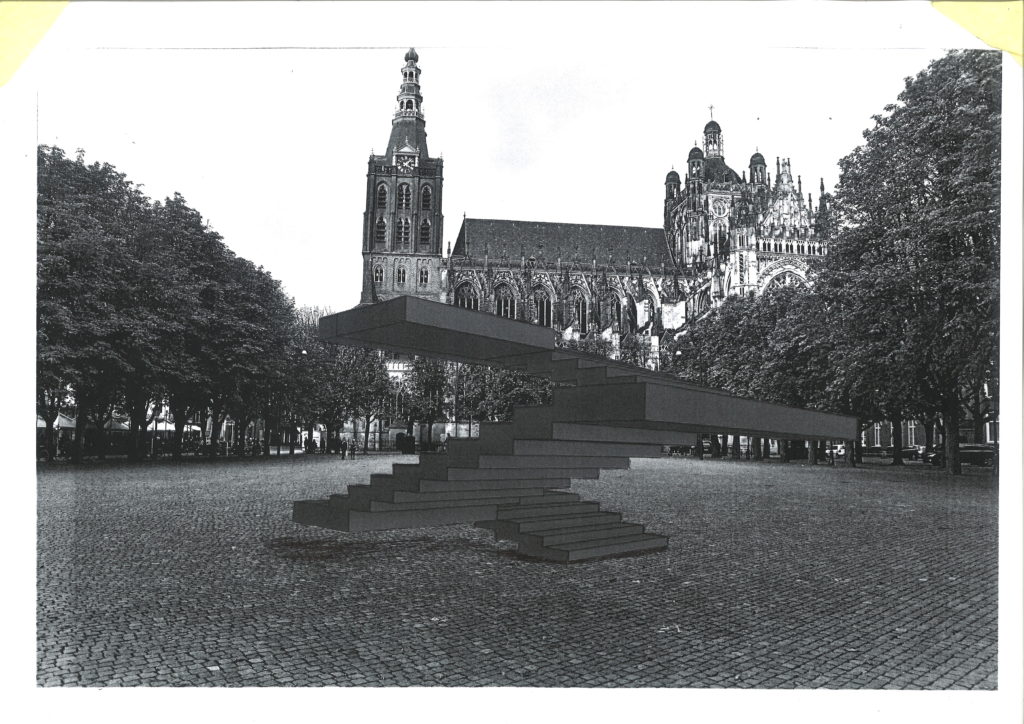 'A place to be able to be' (2018)
Three-dimensional drawing of a possible future project in Den Bosch. A place to sit, wait, find shelter for the rain, think and a place to be. A place to be human on a human invention.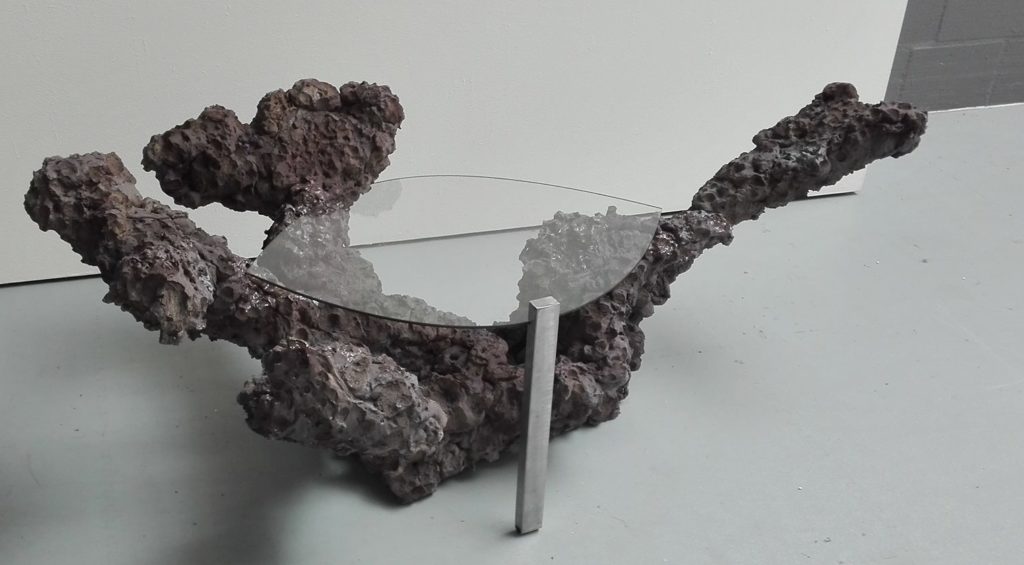 'Coral Coffeetable' (2017)
Metal, polycarbonate, polyurethane foam, spraypaint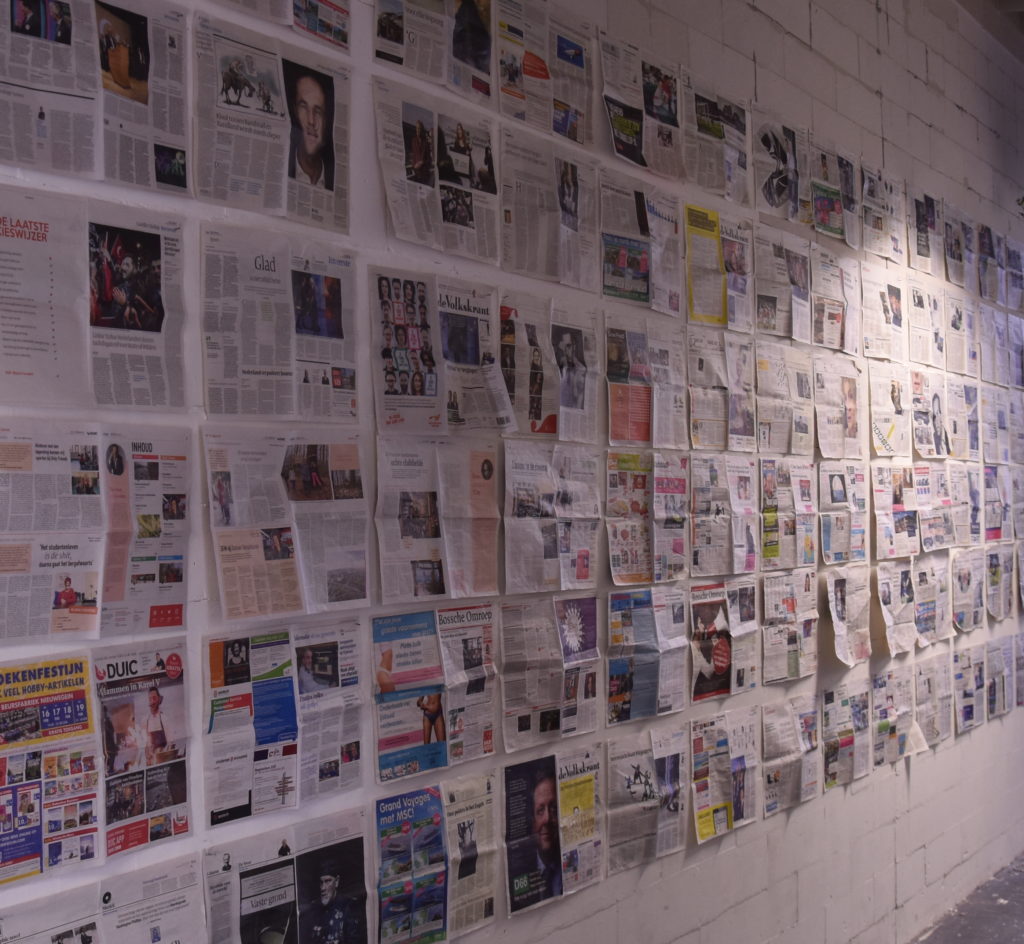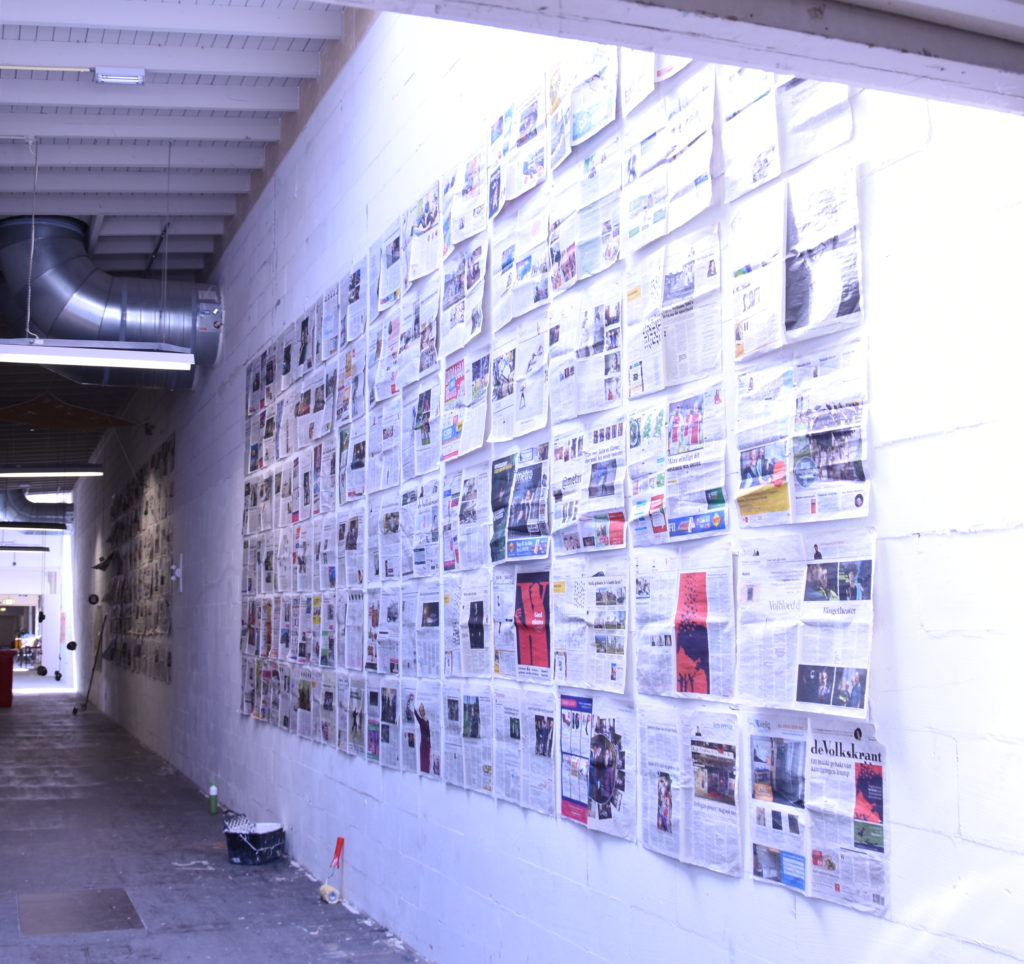 'Daily newspapers, daily moustaches' (2017)
Newspapers and a pencil
Installation made in 2017, The Netherlands, this artwork contains dutch newspapers with on each head a mustache. The work is overwhelming, because the distance you can take is only two meters. The spectator always stands 'in' the work, is standing 'in' the actuality – the actuallity which is disproved by the drawn mustaches and the way it repeats itself over and over again

'Egg boxes' (2016)
Egg boxes
The temperature in the building and the people passing through the space cause movement in the air, which affects the movement of the installation made out of egg boxes.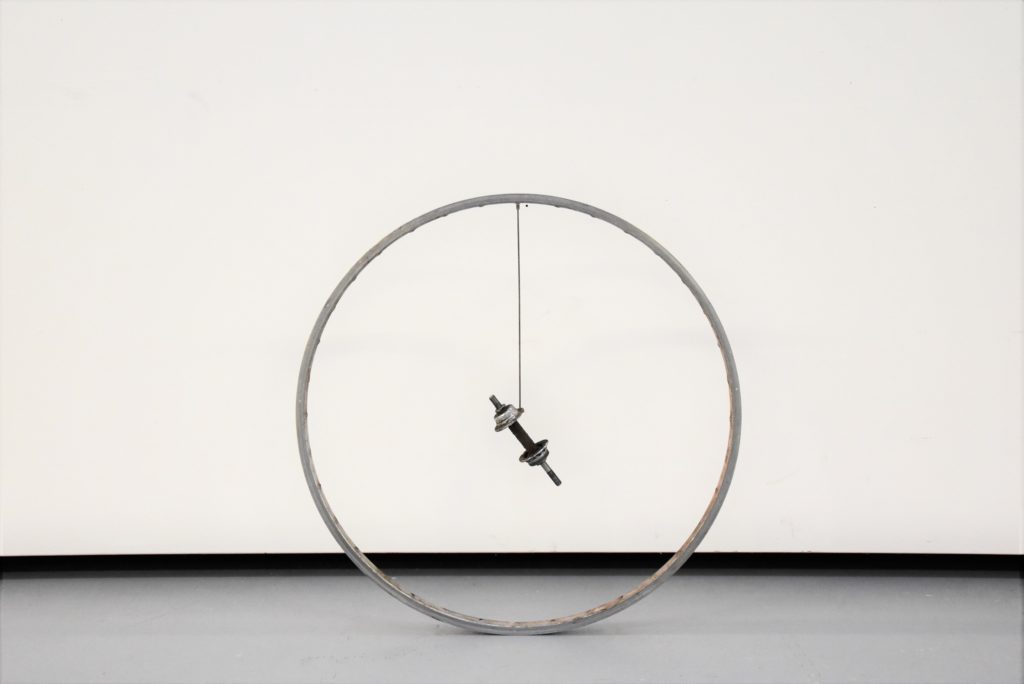 Untitled (2016)
Untitled (2016)
These ceramic objects are used as candles these days.